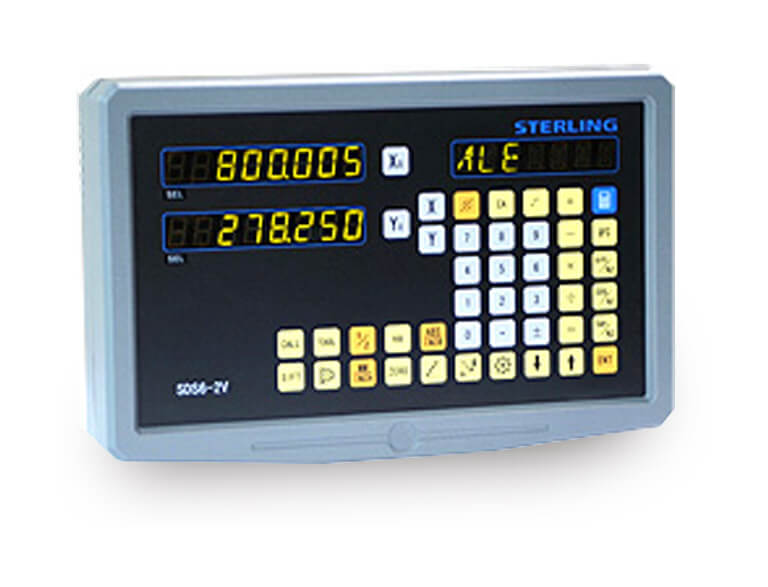 DRO Systems
The NEW standard in DRO systems. European design, low cost.
Advanced multi-functional readout suitable for milling, turning, grinding, boring and other precision measuring applications.
Status window providing operator assistance.
Strong industrial cast iron casing.
Auto compensating power supply 80v – 260v.
INQUIRY
Designed with the machine operator's needs in mind, Sterling readout models provide clear function access with a carefully designed icon menu keypad.
They represent exceptional value for money, providing the fastest possible return on investment. State-of-the-art surface mount chip technology is used in a single main PC board providing reliability and low manufacturing cost. Combined with linear glass scales, resolutions of 5μ or 1μ are available in lengths of 200 to 3,000mm. For long travel applications, Sterling offers a non contact magnetic system capable of reaching 100m measuring length.
SPECIFICATIONS
Basic Functions:
MM / Inch conversion
Absolute / Incremental
Auto position recall on power-on
Centering function (1/2)
One key axis zero
Axis preset
Built in calculator
Radius / Diameter mode (Lathe)
Basic Functions:
Radius / Arc milling in multiple planes
Bolt circle calc (PCD)
Oblique line drilling
200 Datum position memory
Tool diameter compensation
Rectangular pocket milling
Taper measurement (Lathe)
Linear or segmented error compensations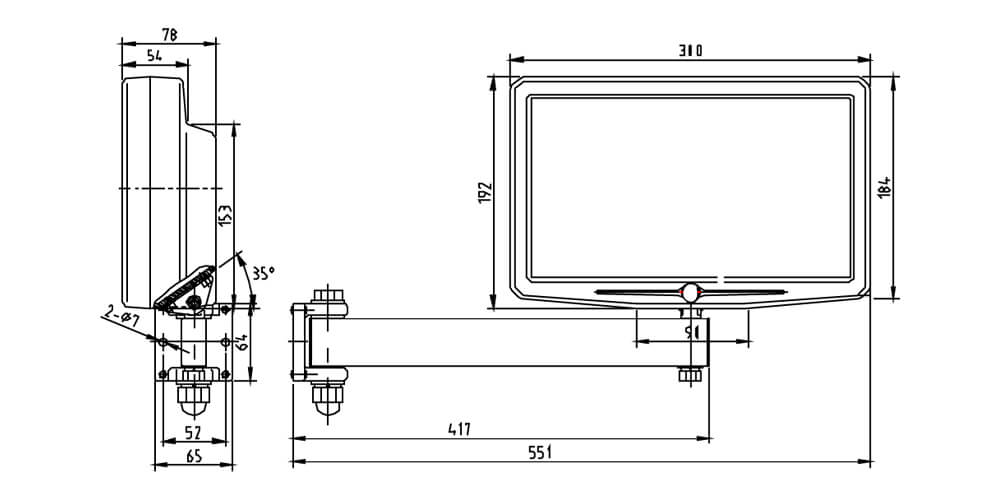 LINEAR SCALES
Sealed linear glass encoders for optimal accuracy.
Hi precision aluminum body offering high rigidity, flatness, and ease of mounting.
Available in 5μ & 1μ resolutions.
Accuracy: +/-10μ, +/-5μ.
Range: 70 ~ 3,000mm in glass 3050mm ~ 100m magnetic tape.
Max Speed: 60 to 120m/min.
Cable Length: 3m.
Signal: 5v TTL Square wave.
Working temp: 0 ~ 45 °C.