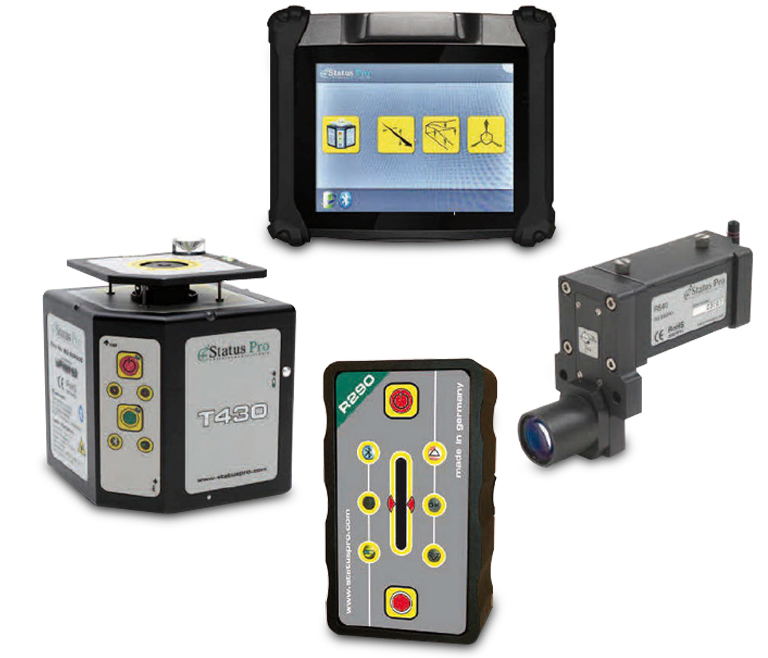 Geometric Alignment Laser
Measuring Equipment for Linear Guides
The most practical Straightness Software: Laser Alignment Package for Linear Guides
INQUIRY
Measuring Equipment for Linear Guides
The most practical Straightness Software: Laser Alignment Package for Linear Guides
Straightness in X and Y simultaneously
Automatic Z-Axis log with Disto Com
→ Fast and easy measurement
Superb user interface:Practical and ergonomic colour Touchscreen UMPC, rugged and light
→ Intuitive usage and flexibility
Automatic Connection management
No Bluetooth problems
Automatic Sensor recognition
→ No mess with cables
Raw data, Zeroed or use the Best-fit feature
Export possibility as*.csv for use in Excel
Extensive commenting and reporting facility
Export the report using your USB memory stick
→ Invest in the future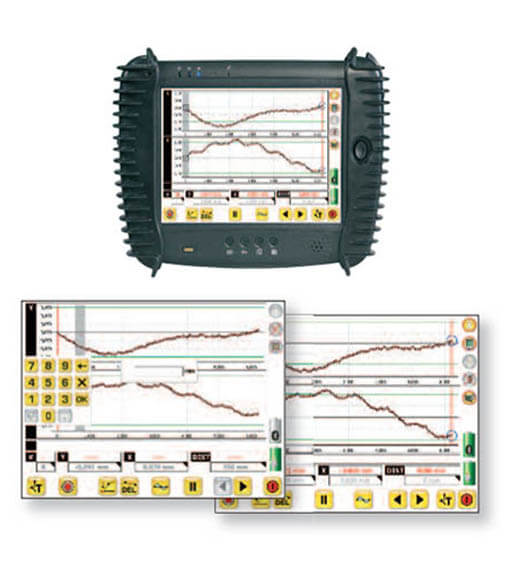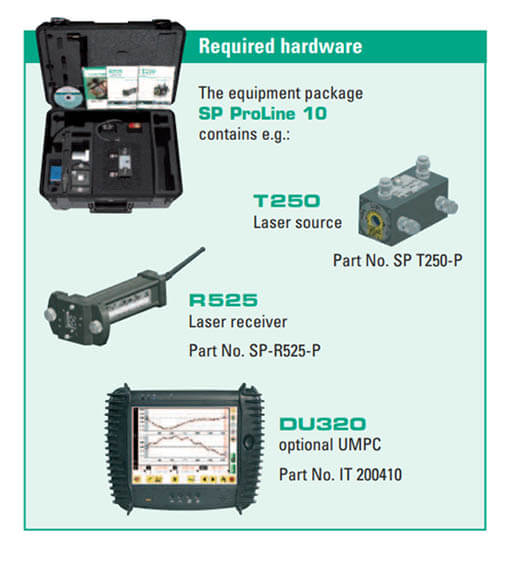 Equipment for Surface Measurement
ProLevel is a first class alignment software for measuring the flatness of surfaces in level or relative to one another
Laser alignment package:
Fast and easy setup and measurement
→ You save time and money!
Flatness on rectangular, circular or more complex surfaces
→ Absolute flexible
Rapid template definition
→ Prepared measurements
Detector with 80mm range and possibility to measure outside
→ Measurement in the sunlight is possible
Direct evaluation Flatness in 3D and in colour
→ Faults can be corrected directly
Superb user interfaxe: Practical and ergonomic
Color Touchscreen UMPC, rugged and light
→ Intuitive usage and flexibility
Automatic Connection management
No Bluetooth problems
→ No mess with cables
True level, three point reference or use the Best-fit feature
Export possibility as*.csv use in Excel
Complete control over the 3D image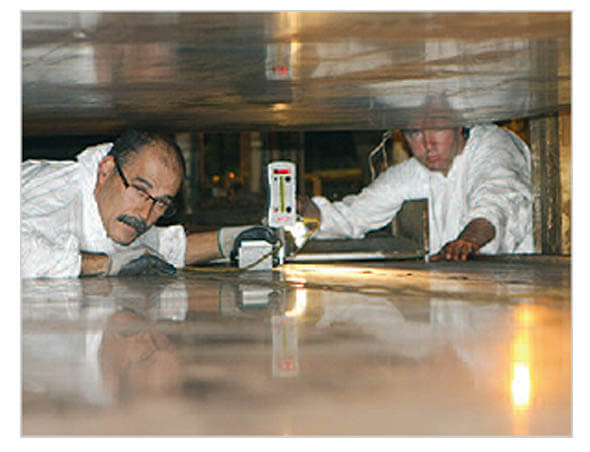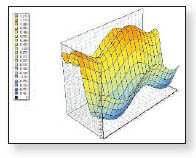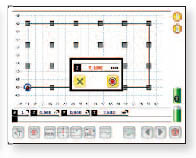 Equipment for Flange Measurement
ProFlange is a professional Flange Flatness Measurement Software. Laser Alignment Package for flanges and flange parallelism. This laser alignment package offers
Fast and easy setup and measurement (e.g. flange with 72 points within 30min!)
→ You save time and money!
Detector with 80mm range and possibility to measure outside
→ Measurement in the sunlight is possible
Direct evaluation of flange Flatness in 3D and in colour
→ Faults can be corrected directly
Superb user interface: Practical and ergonomic
Colour Touch screen UMPC, rugged and light
→ Intuitive usage and flexibility
Automatic Connection management
No Bluetooth problems
→ No mess with cables
Raw data, Zeroed or use the Best-fit feature
Export possibility as*.csv for use in Excel
Connected flange parallelism in 3D and in colour
Complete control over the 3D image
Extensive commenting and reporting facility